How to Edit Your Bio Link
How to Edit Your Bio Link
Updated by Sean Morris
How to Edit Your Bio Link
Click Edit Profile to navigate to your settings
Click on Portfolio Website
Scroll to Bio Link section and click Links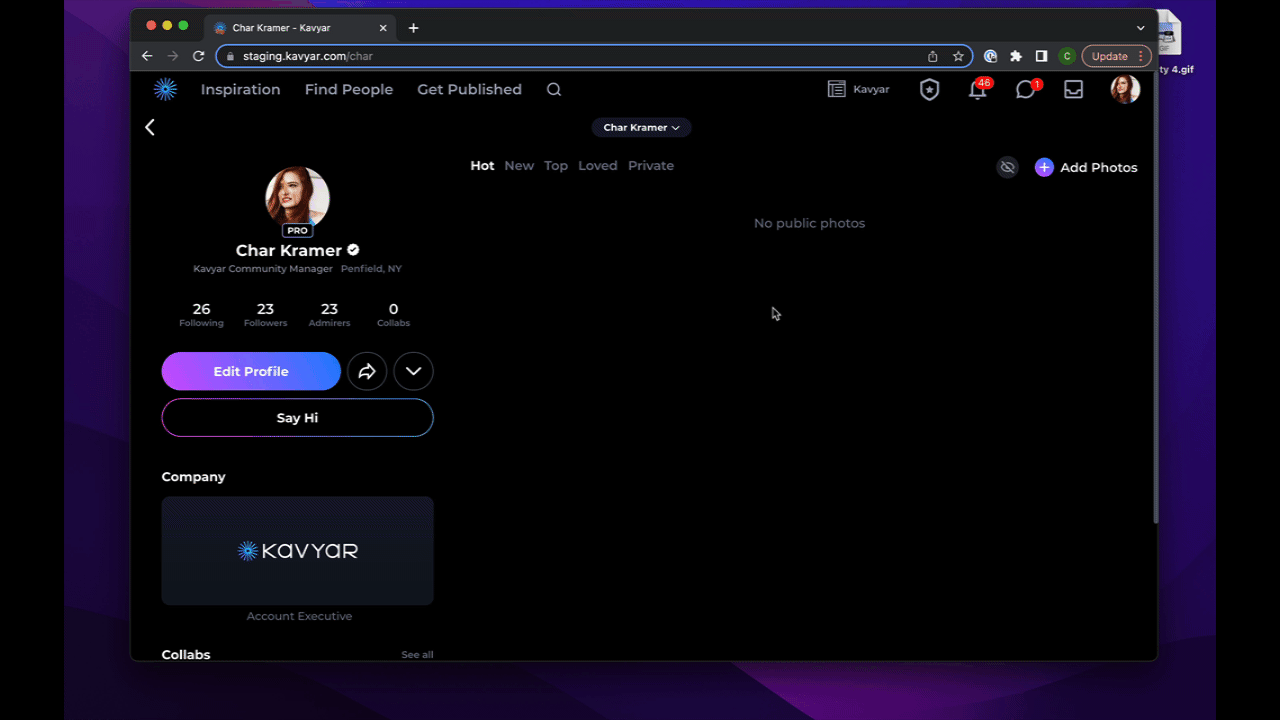 Adding a new link
Click Add New Link in the bio link editing panel
Type in the URL of the link
Click Add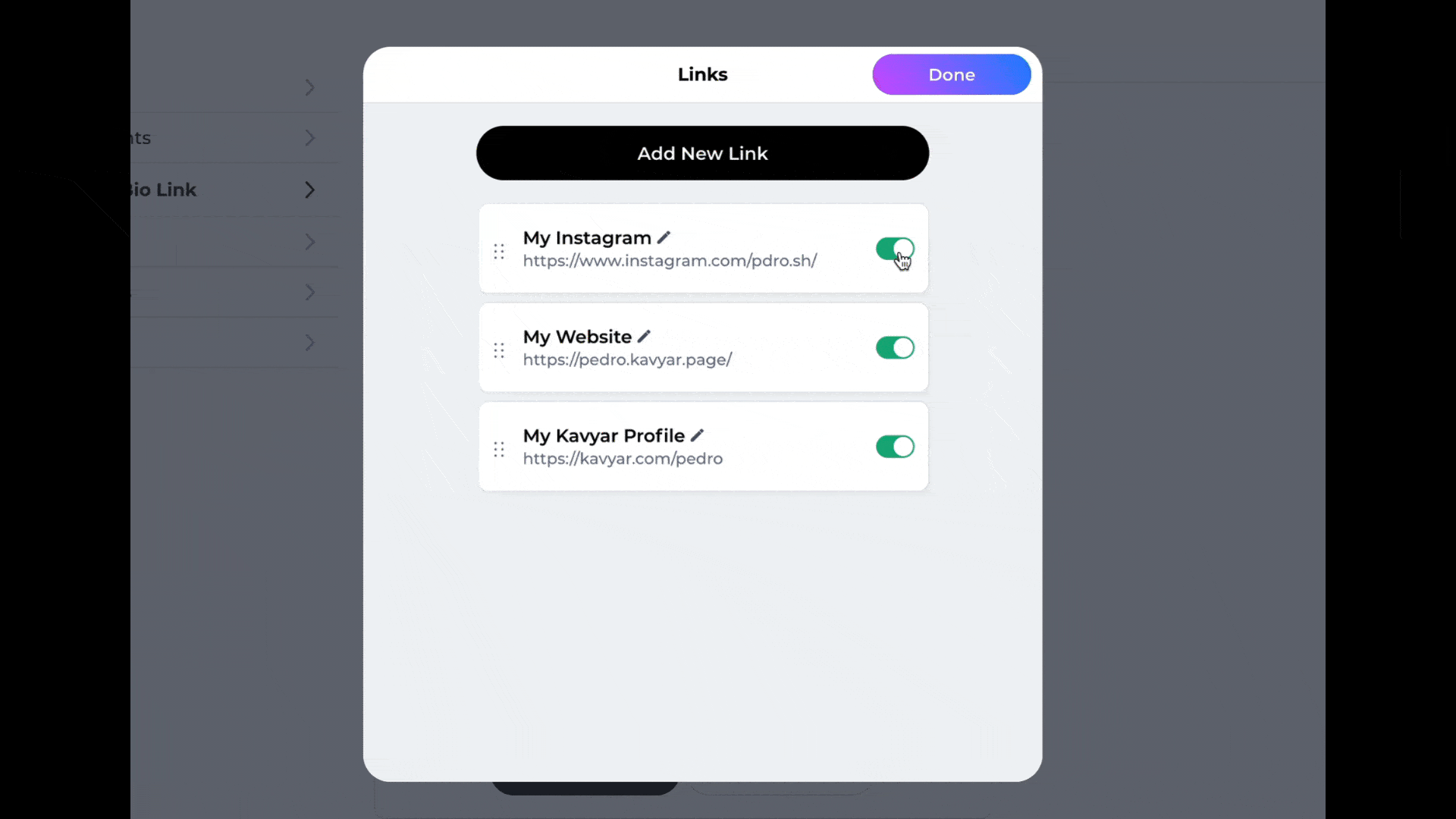 Reordering links
Click on the drag icon to move links to the desired locations.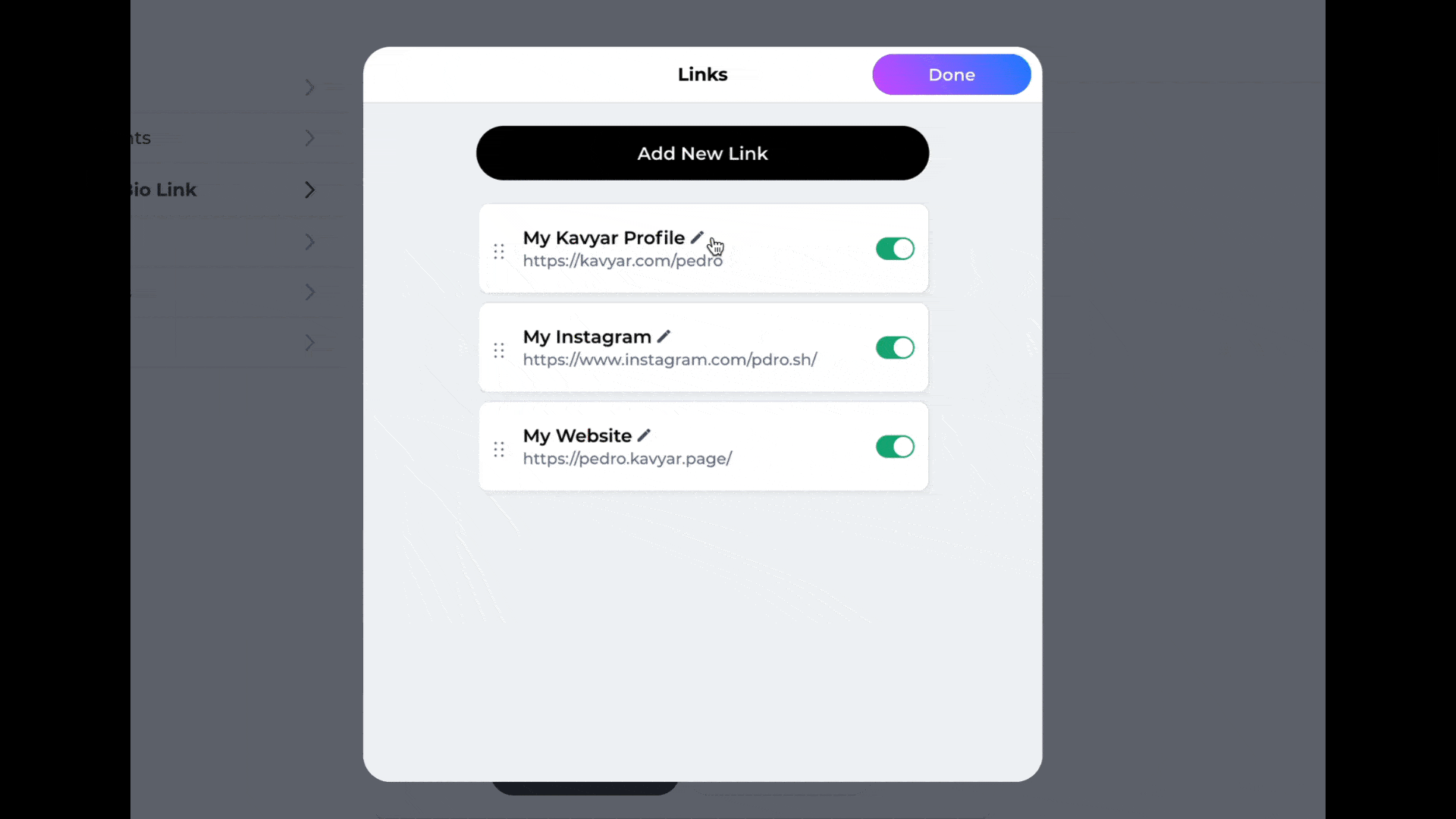 Editing a link
To edit a link, just click on it. You can edit the Title, URL, Description, an an Emoji Icon. To add an Emoji icon just copy and paste it into the text field.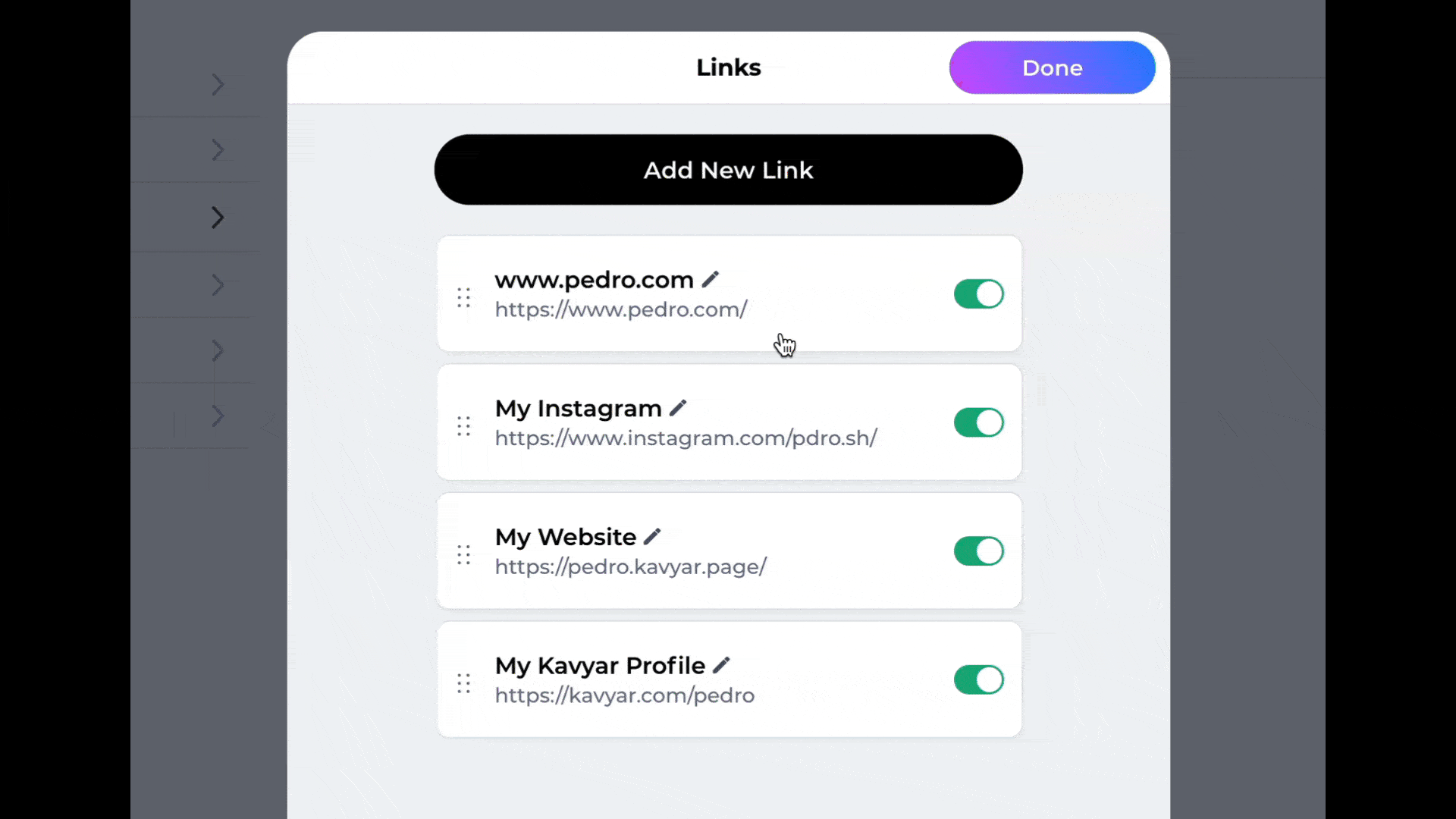 Turning links on or off
You can turn links on or off by clicking on the on/off switch to the right of a link.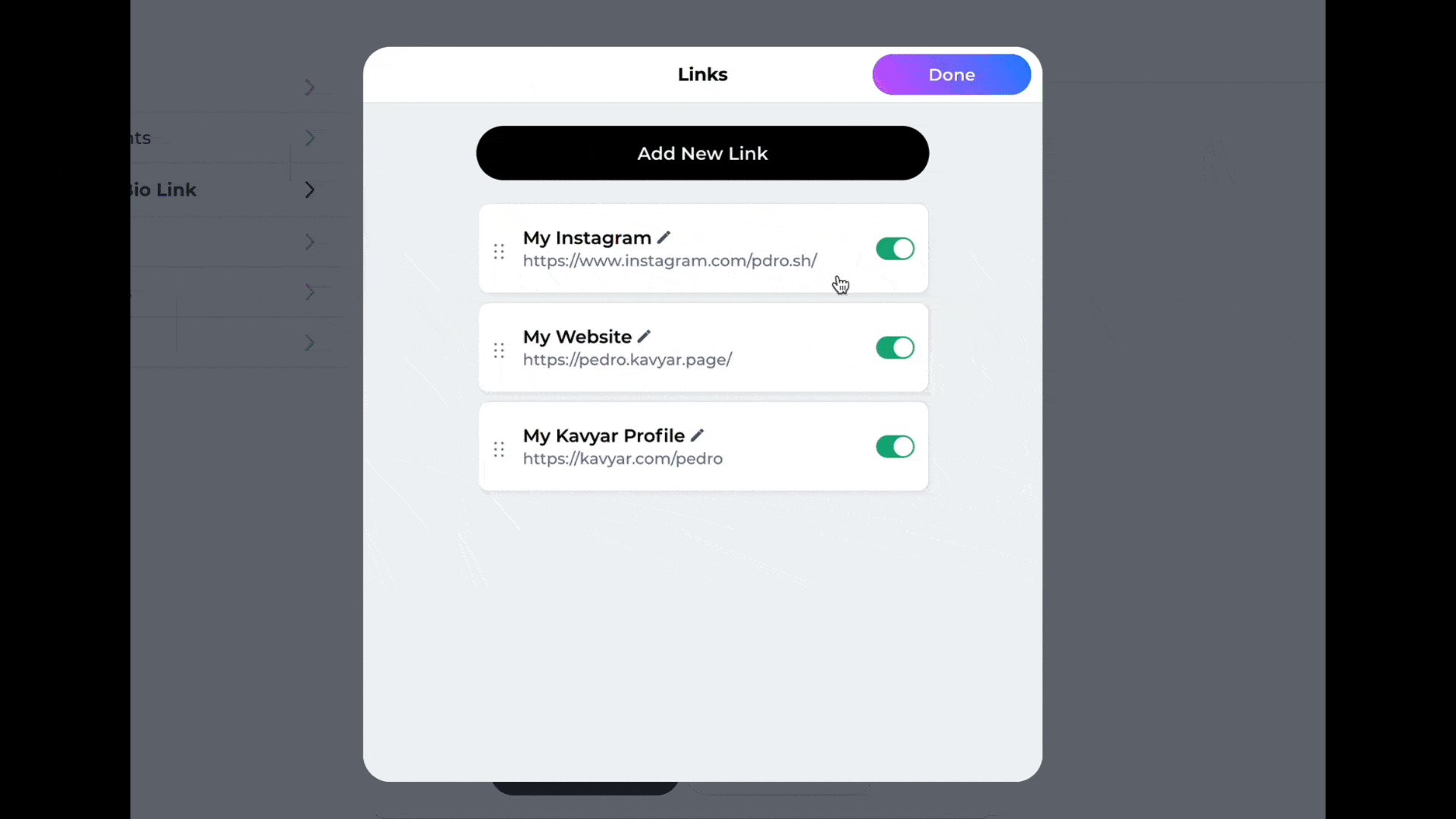 Deleting links
Click on the link you would like to delete
Click the trash can button on the top-right
Click Delete Link button to confirm delete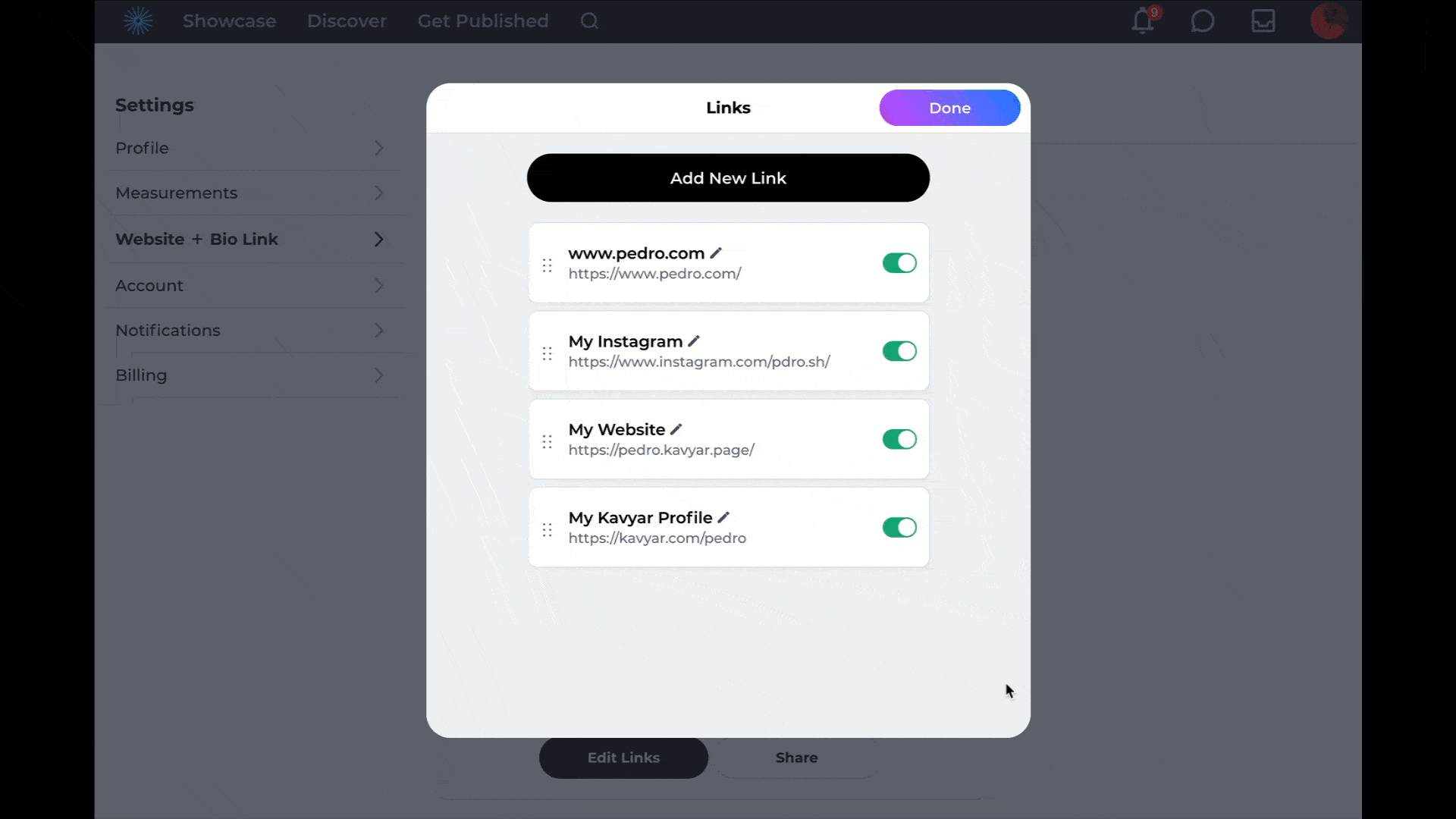 Bio link themes
If your website is activated, your bio link theme will mirror your website's theme.
If your website is deactivated, you can modify your bio link theme separately.