How Do I Submit My Work to Publishers?
How Do I Submit My Work to Publishers?
Updated by Kaesy Sanders
How Do I Submit My Work to Publishers?
Kavyar makes getting your photos published incredibly easy. 
On Kavyar you can select from 100s of active calls for work. You can filter these by medium, genre and more.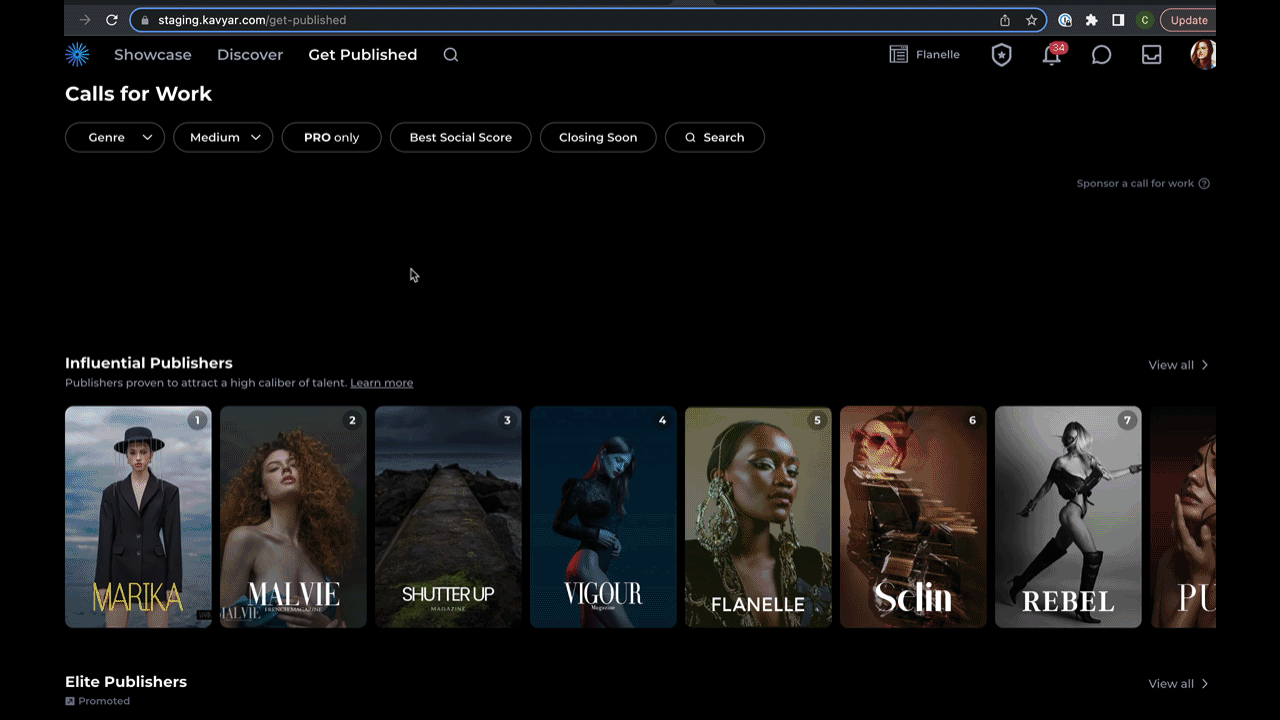 After you click on a call for work, make sure you review the image requirements and guidelines to make sure the call for work is a good fit.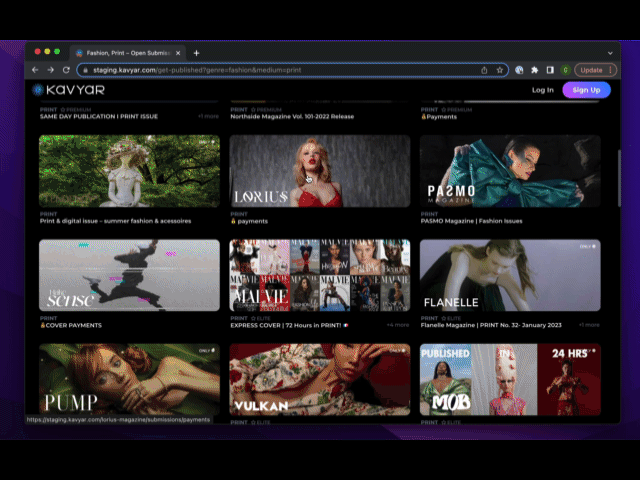 Choose a submission option, most of our publishers offer free and paid options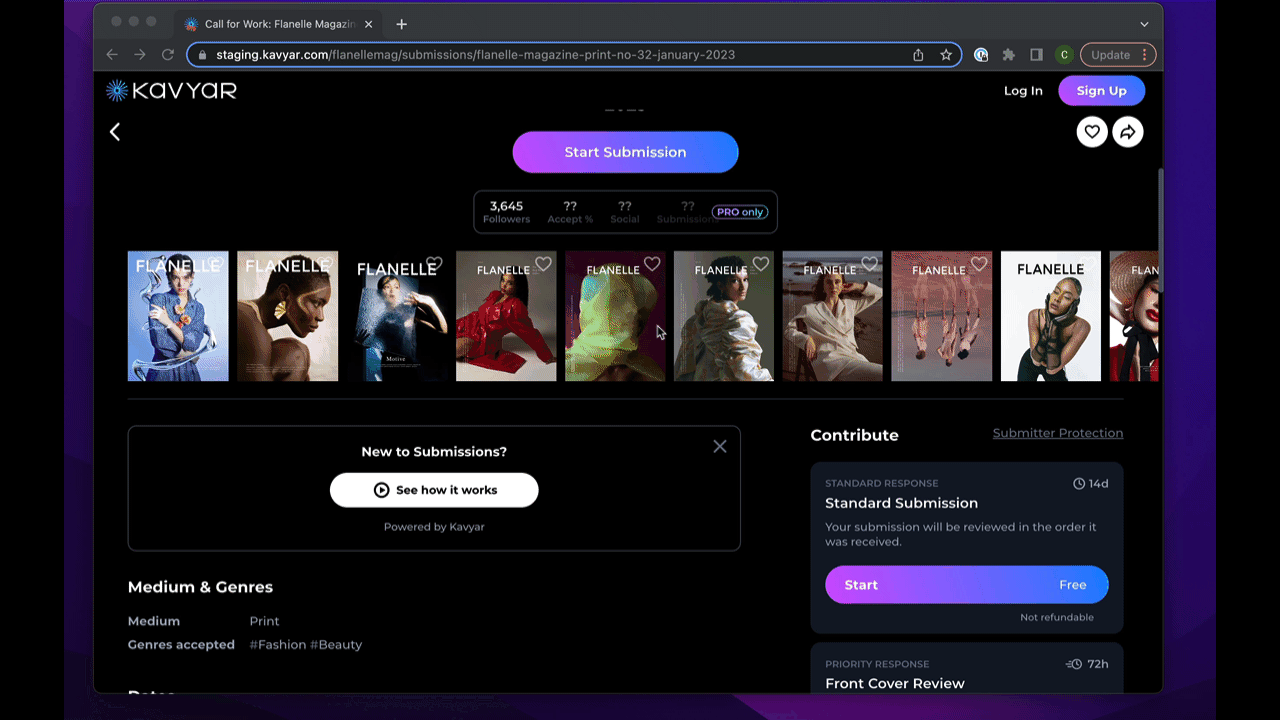 After you choose an option, you can upload your photos. Kavyar will automatically check your photos to make sure they are the correct size and format, and alert you if there is a problem.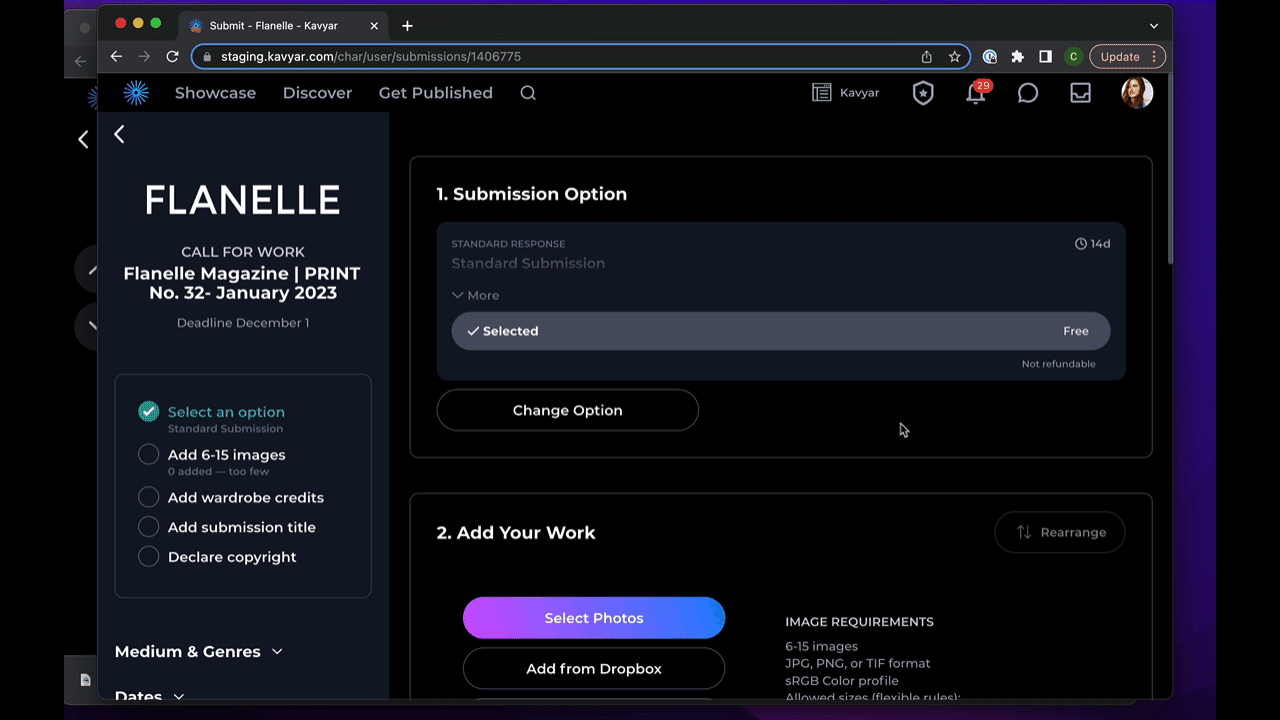 While your photos are uploading you can add your team credits. Kavyar may auto detect credits for you and make suggestions. To add a new credit, simply type the team members name in the credit field.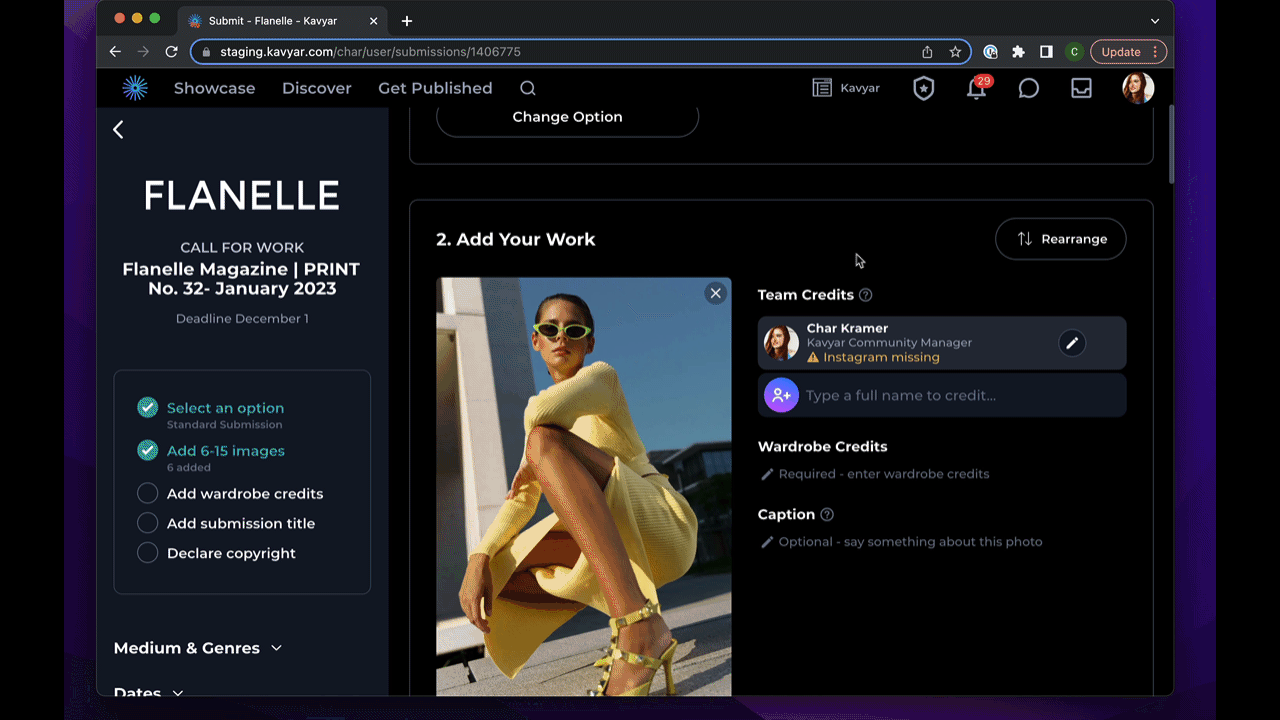 Make sure to add wardrobe credits as well.
After adding credits to each of your photos, add your title, optional artist statement, and verify that you are the copyright holder.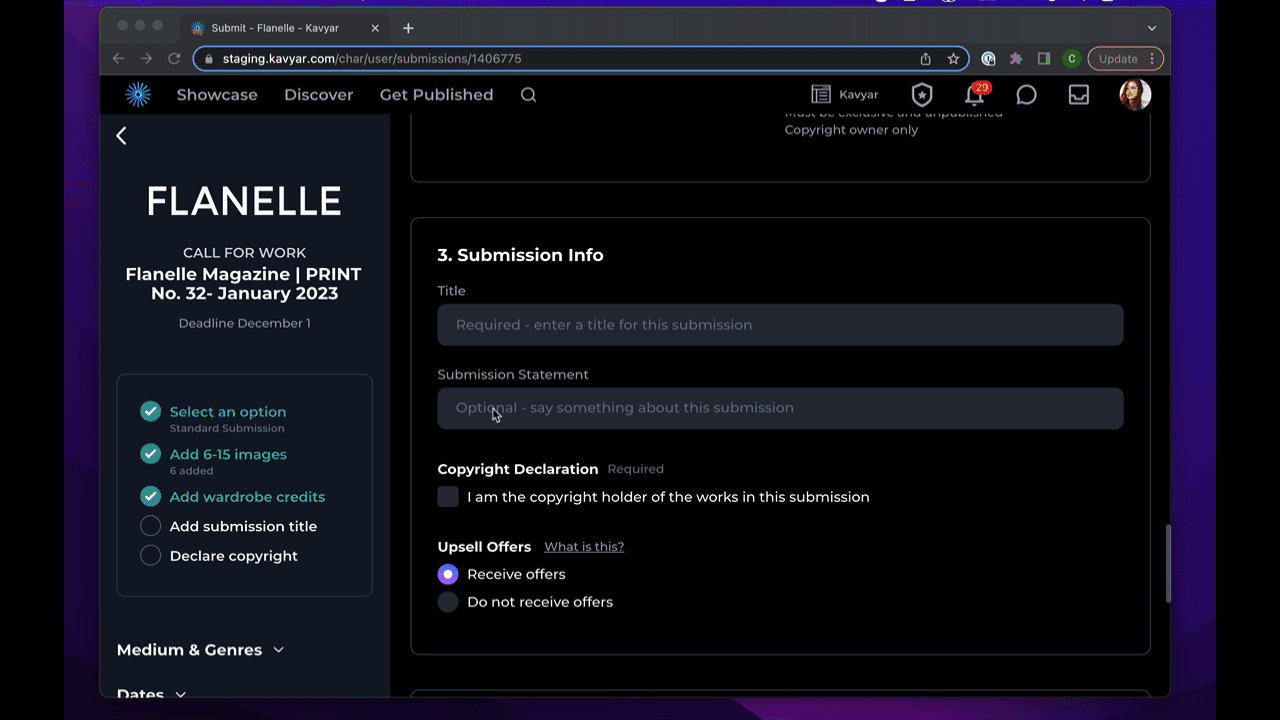 When you are finished adding all of your credits and information click submit.  Your submission will be sent directly to the magazine for review.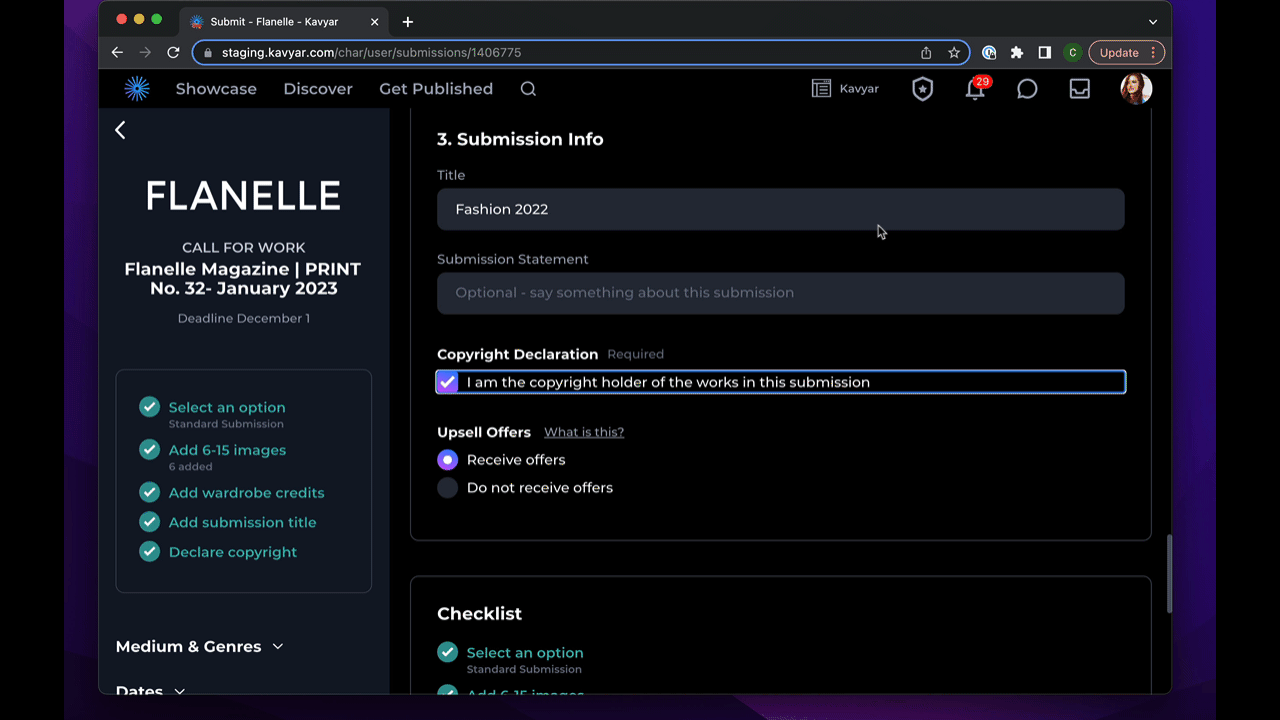 Now you just sit back and wait for the magazine to review your submission. Notifications will be sent to your email address. However you can check on the status of a submission at any time by clicking the submissions link.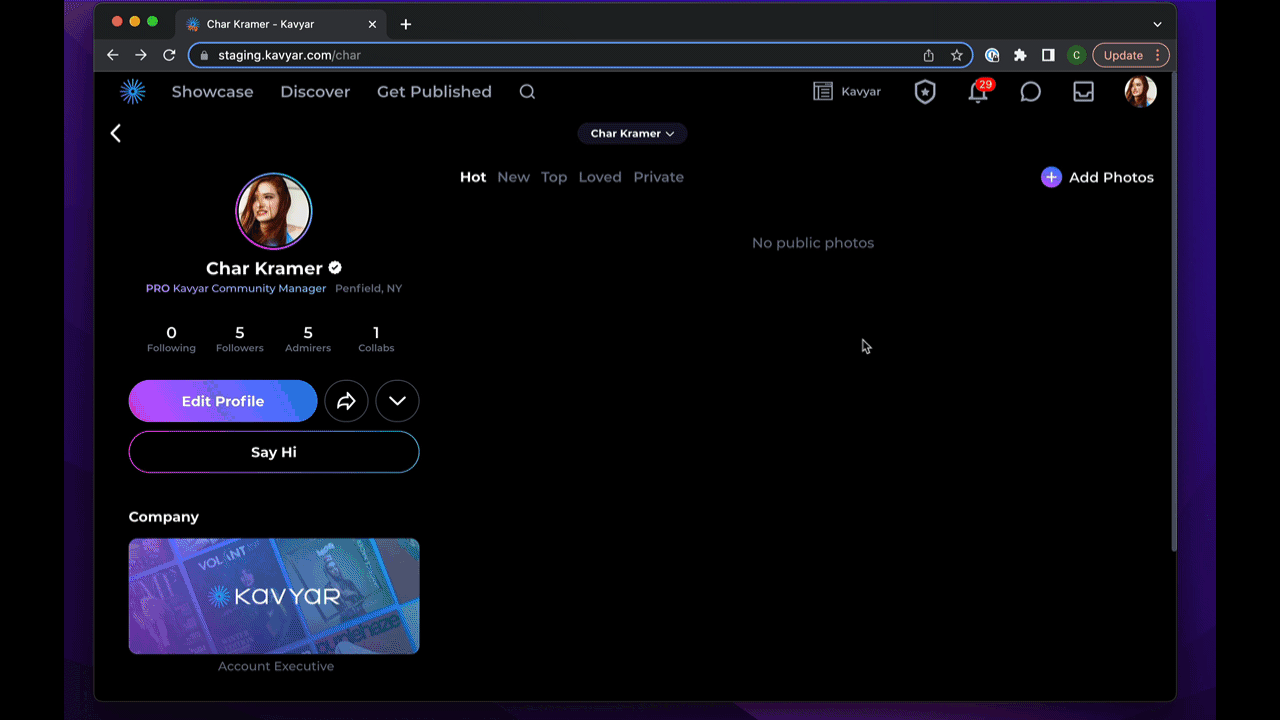 The magazine may either accept your submission, pass on the submission, or send you a message with questions. 
If accepted you will be able to review your estimated publication date right on the submission. 
If you need to communicate directly with the magazine, you can send a message through the submission.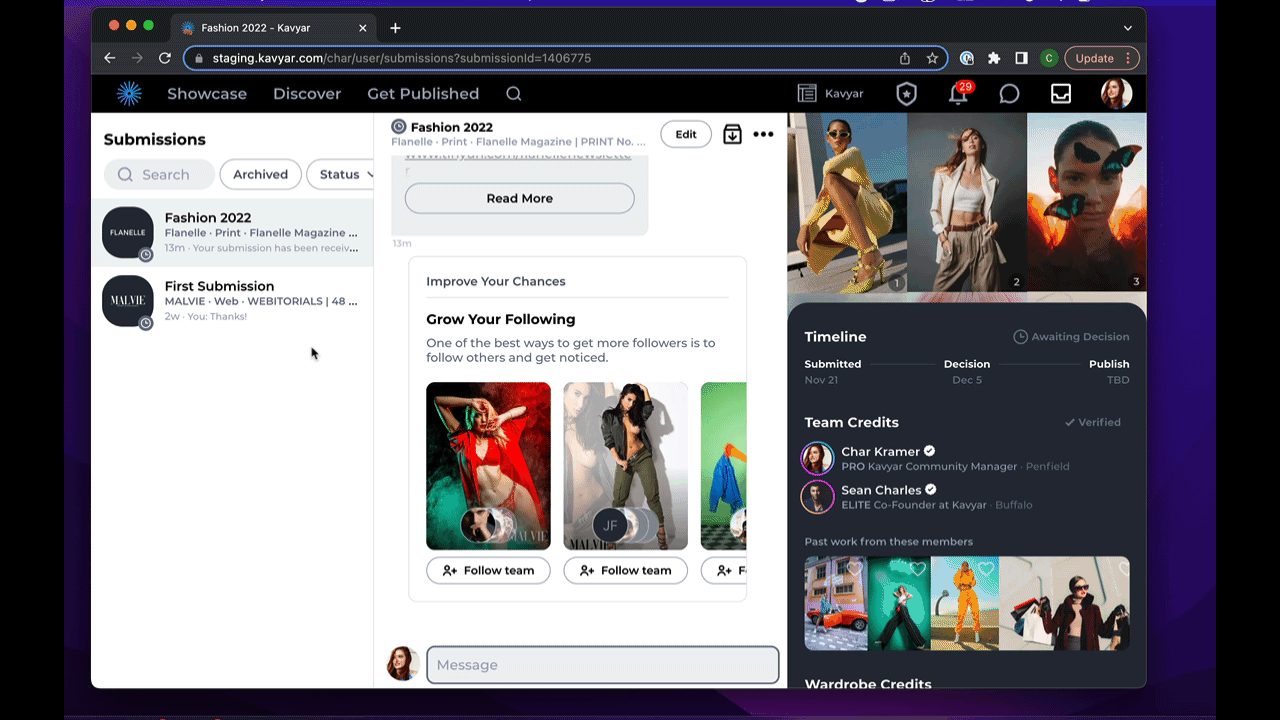 Unlike email, when you submit through Kavyar you are protected. All publishers are vetted and are held to strict policies. We have responsive support and fast dispute resolution. 
We fully support and guarantee all financial transactions made through Kavyar. 
With nearly 800 publishers, Kavyar is the world's leading platform photography teams trust to get published. 
Need Help with Crediting?