What is sensitive content?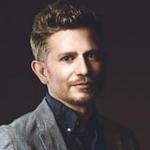 Updated by Justin Kramer
On Kavyar, sensitive content includes:
Nudity
Excessive violence or gore
Hate symbols
At its discretion, the Kavyar moderation team may choose to mark other content as sensitive.
Is nudity allowed on Kavyar?
Yes, nudity is very much allowed. Nudity is common in many genres of art and photography, including Fine Art, Fashion, Boudoir, and others.
We encourage our members to express themselves fully, without vandalizing their photos with black bars or other marks, as is common on other platforms such as Instagram.
If your work does contain sensitive content, all that we ask is that you mark it as such, so that viewers can hide it at their discretion. This is common, for example, for people using their device in a public area.
Kavyar says my photo is sensitive content, but it's not. What gives?
When a photo is uploaded, we use an automated machine-learning algorithm to detect sensitive content. However, it sometimes makes the wrong judgment. If that happens to one of your photos, press the "Not sensitive?" button to mark it as NOT sensitive:

How to show ALL sensitive content
By default, all sensitive content is hidden. Photos with sensitive content have a "Show" button to reveal the photo.
To show ALL sensitive content, go to the account menu and select "Show all" in the Sensitive Content section:

This toggle is also available on full-size photos with sensitive content, under the Options button.
Sharing sensitive content
If you share photos with sensitive content outside Kavyar, the preview you see when attached to a post or message will not show the photo. We do this to prevent companies like Facebook and Apple from limiting Kavyar's reach — and, by extension, the reach of our members.
Special exceptions for sensitive content
There are two special exceptions where sensitive content is not hidden, even for logged-out visitors:
Publisher profile page - the cover image is allowed to contain sensitive content
Call for work page - the cover image is allowed to contain sensitive content
This allows publishers to market themselves effectively to their intended audience. For example, a fine art nude magazines may wish to show a nude photo in their cover photo to give prospective contributors a taste of the magazine's style. The vast majority of visitors would be interested in viewing or contributing to the magazine.