What Are Submission Upsells?
What Are Submission Upsells?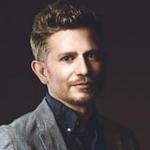 Updated by Justin Kramer
Publishers will sometimes send special offers on individual submissions via Kavyar's messaging tool. A common example is ad placement such as a cover offer. These special offers typically require a fee above and beyond any submission fees that have already been paid.
Most submitters welcome these offers and enjoy negotiating placement, however some would rather not receive these types of messages. If you would prefer not to receive special offers, we would encourage you to opt-out by checking the "I'm not interested…" box.
Know Your Rights
When you submit your work on Kavyar, we support that submission and are here to help if you ever have a problem.
As per our policies:
Your submission must be accepted before any offers are sent. Our policy: If it's good enough to be on the cover, it's good enough to be inside the magazine.
If you decline an offer, the publisher must still go forward with publishing as originally agreed.
If you opt-out of special offers on a given submission, you should NOT receive any special offers that have an additional fee attached.
If you have any questions or are concerned that one of these policies may have been violated, please contact us.