FAQ - Portfolio Website and Bio Link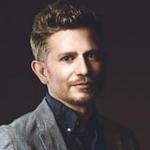 Updated by Justin Kramer
What's a bio link?
A bio link, also called link-in-bio or Linktree, is a personalized URL that you can share with your followers on Instagram, TikTok, and other social media apps. It has buttons that link to things you'd like to showcase, such as your socials, editorials, store, videos, podcasts, and more.
Kavyar bio links have URLs like kavyar.me/yourname
Why do I need a website or bio link?
As a creative professional, posting to social media isn't enough. Having a website and bio link gives you credibility, which is critical to attract clients, customers, collaborators, and fans. It also gives you full control of your brand: choose which photos you showcase. Choose themes and colors to complement your style. You and your work are the focus.
What if I already have a website or bio link?
Launching your Kavyar website and bio link takes 30 seconds. Try it! If you're not happy, no worries: keep your current website. If you DO like it, we can help you connect your .com (if you have one) and update your links on social media.
Note that you don't have to use BOTH the portfolio website AND bio link. If you already have a website but not a bio link, you can use Kavyar's bio link on its own and continue using your current website — or vice versa.
How much does this cost?
The website and bio link features are included with your Kavyar PRO or Kavyar ELITE subscription. See our pricing plans.
What's the difference between a Kavyar profile and portfolio website?
Your Kavyar profile is optimized for viewing by other industry professionals that are members of the Kavyar network. Your website is meant primarily for people outside Kavyar, such as potential clients, customers, and fans.
How is this different from SquareSpace, Wix, Linktree, and other services?
Setting up a website on services like SquareSpace takes a LOT of work (as you may know if you've tried it before). Lots of decisions and lots to learn.
Kavyar's portfolio website is made for busy professionals. We make it extremely easy to launch your website: upload photos, choose a theme, and publish – boom, you have a website!
Kavyar is also more affordable for most creatives that aren't using complex features like ecommerce. For example, the combined cost of the lowest-tier monthly plans for SquareSpace and Linktree is $336/year. Kavyar PRO is $120/year (paid monthly). That's $216/year in total savings!
How much does storage and bandwidth cost?
Nothing! Upload unlimited hi-res photos and get unlimited bandwidth for traffic.
Is it SEO optimized?
Yes! Our team has put huge amounts of effort into making sure your website is optimized for Google and other search engines.
Is it mobile friendly?
Yes! All of our expertly-designed themes look great on any device.
How do I add photos or change info?
Adding photos is easy: simply upload them to your Kavyar profile and your website will update automatically, too. The same is true for all of your profile information: update your bio or social links, and your website will update automatically. Like magic.
Note that, by default, your website will show the same photos in the same order as your Kavyar profile. This means that your trending and best work will always show first. The Kavyar algorithm does all the work.
Kavyar ELITE members have the option of controlling exactly which photos show in what order, separate from their Kavyar profile. This gives you more control with minimal additional effort.
Can I get a .com or custom domain? What if I already own one?
Kavyar ELITE members get a free .com or other domain included with their membership.
If you already bought a domain from a provider like GoDaddy or SquareSpace, you can connect it to your Kavyar website with a Kavyar ELITE membership.
Is there a free version?
You can preview exactly what your website will look like with a free Kavyar account. To publish your website, upgrade your account to Kavyar PRO or ELITE.
I have other questions!