Connecting a Name.com Domain to Your Kavyar Site
Connecting a Name.com Domain to Your Kavyar Site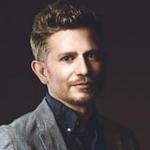 Updated by Justin Kramer
Log into name.com
Go to name.com and log in
Go to DNS settings and add records
Go to your domain's DNS settings add the records listed below (A and CNAME).
For more detailed instructions, see name.com's official docs:
Add first record (A)
Type: A
Host: @
Answer: 76.76.21.21
Add second record (CNAME)
Type: CNAME
Host: www
Answer: cname.vercel-dns.com
Notify Kavyar Support
Tell the Kavyar support team that you finished adding all of the required records.
They will complete the setup for your domain and confirm that your new Kavyar site is live. Congratulations!