What Is a Portfolio Website?
What Is a Portfolio Website?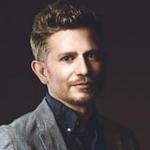 Updated by Justin Kramer
A Place of Your Own
A portfolio website — available to Kavyar PRO and ELITE members — is a place for you to share your work and connect with people outside of Kavyar, especially potential clients and customers.
PRO websites have URLs like yourname.kavyar.site
ELITE websites can have their own .com or other domain, such as yourname.com
Always Up-to-Date
What makes Kavyar's portfolio unique is that it's generated automatically from your Kavyar profile. When you update your Kavyar profile with new photos or information, your website will be updated, too — automatically.
Increase Your Credibility
Having a website of your own, especially a .com, demonstrates to potential clients that you are a legit professional. It raises your credibility.
Control Your Brand
Having social media profiles on apps like Instagram and Kavyar is critical, but you won't be able to fully control how your portfolio appears to potential clients, collaborators, and fans.
Having a website gives you complete control. Choose which photos you showcase. Choose themes and colors to complement your style.
Expand Your Reach
As a creative professional, there are three audiences you need to target online:
Clients that can hire you
Social followers to get your name out and generate buzz
Industry professionals to collaborate with
A website is one of the best ways to target clients. Using Kavyar for your website means you ALSO get to target industry pros and social followers with no additional effort, since your website and bio link are all connected.
Kavyar gives you:
Portfolio website for clients
Bio link for social followers
Profile for industry peers
Update any one of these, and the others update, too.