My Portfolio Was Not Accepted. What Next?
My Portfolio Was Not Accepted. What Next?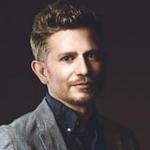 Updated by Justin Kramer
You Can Still Use Kavyar
It's important to note that you can still submit work to publishers and communicate with them.
However, your ability to interact with the wider Kavyar community will remain limited until your portfolio meets the criteria for being accepted by the community review team.
For PRO Members: If you would like us to refund and cancel your PRO subscription, please let us know and we would be happy to process that for you. If you would like to keep PRO for benefits like unlimited submissions and portfolio website, that is okay too!
Why Wasn't My Portfolio Accepted?
Unfortunately, our review team cannot provide individual critiques. Common reasons for not being accepted are given below.
Common Issues
Not enough images
Not enough variety / too many images with the same looks
Missing links to your Instagram and website
Missing credits for your teammates
Inconsistent quality of work. Show only your best images.
Relying too heavily on a glam or alt-model aesthetic. While glam and alt photography is allowed on Kavyar, we have decided to set a different tone from sites like Model Mayhem.
Screenshots of work embedded within an app or website. Upload original images or ask a teammate to do so and credit you.
Low-quality mobile phone photos or selfies
Does not meet Kavyar standards of aesthetics or tone
What Next?
We encourage you to resubmit your portfolio once you feel you have updated it to meet Kavyar's standards.